Urban Photo Awards is constantly evolving. We've extended the deadline competition's until 9th June. Now, we've others good news for you! The Urban Photo Awards Jury is complete! This year a great parade of international photographers will judge the competitors photos of this 10th edition of the Awards. So, let's introduce our jury.
Martin Parr
He will be the Jury's President. Parr has been a member of the Magnum Agency since 1994 and was President from 2013 – 2017. Is one of the best-known documentary photographers of his generation. He will be our SPECIAL GUEST at the Trieste Photo Days in October!
---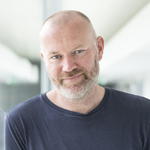 Nick Turpin
Street Photographer and Art Director of the festival Street London. In 2000 he was the founder of the iN-PUBLiC, street photographers group which played a significant role in the modern resurgence of interest in street photography as an approach. Turpin will be our special guest at the Trieste Photo Days Festival in October for a special workshop!
---
Manfred Baumann
This Leica photographer has since presented his works worldwide in the form of exhibitions, books, and calendars. His photographs are displayed in museums as well as in international galleries. Over the past years, Baumann has taken his place among the most influential photographers of our time. Via social media his range is more than 1 million!
---
Jérôme Sessini
Another member of the Magnum Agency.  He is published by prestigious newspapers and magazines, including Newsweek, Stern, Paris-Match as well as Le Monde and the Wall Street Journal.
---
Simone Bramante
Italian Creative Director and Photographer. His Instagram account has 962 thousand followers. His photographic projects has a unique and dreamlike narrative style.
---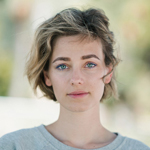 Laura Zalenga 
She was a competitor of the first Master of Photography programme's in the 2016. After studying architecture in Munich she became a freelance photographer 2014 and since then worked with bog names such as Adobe, Artemide, Disney, Lufthansa, Sony and many more, as well as working on big personal projects such as Beauty Of Age.
---
---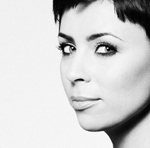 Agata Stoinska
Photographer and Entrepreneur. In 2010 she has founded  D-Light Studios, a platform promoting fine art photography through talks, exhibitions and publications. She is an editor for the Lucie Award nominated BLOW Photo Magazine.
---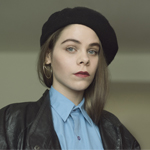 Marietta Varga
She completed her studies, BA in Photography at Moholy-Nagy University of Art and Design. Her pictures often have strong symbolism where the viewers can find themselves in a strange surreal dream.
---
Martin Stranka
Professional Photographer. uring the last years he has won over 80 major international photography awards from different competitions, including Sony World Photography Awards, Professional Photographer of the Year, Nikon International Photo Contest, Prix de la Photographie Paris and International Photography Awards eleven times in a row.
---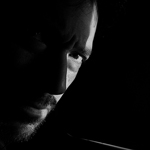 Richard Koci Hernandez
Photographer and Journalist. He is an internationally recognized, award-winning innovator in journalism and multimedia. He has been named one of the "Top 25 Influential Communications Professors" and one of the "Top 100 Photographers on the Web." His work for the Mercury News covering the Latino Diaspora and the California Youth Prison System earned him two Pulitzer Prize nominations.
---
Graziano Perotti
Photoreporter. As a photojournalist, he has published over 200 reports (of travel, culture and social) on the most important magazines, obtaining 20 covers and product photos for important advertising campaigns such as Alpitour / Francorosso, Grand Scarf Bassetti, Hotelplan, Brunello di Montalcino of Fattoria dei Barbi.
---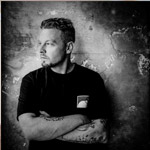 Travis Jensen
Photographer, producer and editor. Travis is the author of "Barbary Coast Now: An Ode to San Francisco," released in July 2018. At 186 pages, the book is a collection of photos made on the streets of San Francisco over the past decade, during the city's most transformative years.
His latest project, "Excelsior District: Forever Upward", is a photo-documentary seven years in the making about San Francisco's last working class neighborhood amidst a rapidly changing city. The book is slated for release in 2020.
---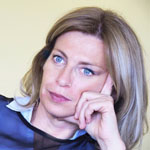 Elena Uljančić
She is part of the Museum of the Poreč territory from 1997 and became director in 2008. Her interests are the local culture and history of the Poreč area, history of the everyday, archives and photography. She is also founder of the Association Friends of Giostra.
---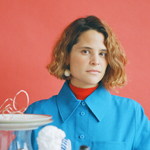 Camila Falquez
Falquez: Photographer and Director. She has shot for labels including Nike, Barneys, Kanebo, Louis Vuitton and Hermès, as well as for publications such as WSJ, Spanish Vogue, Teen Vogue, The Last Magazine, Sleek and Purple.
---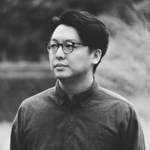 Cocu Liu
Designer and Mobile Photographer. He was chosen by CBRE as The Urban Photographer of the Year (2015, Mobile category), and his work was featured for Apple World Gallery in 2015.
---
Jonpaul Douglass 
Photographer, Douglass now vividly captures the unspoken and overlooked parts of life through his still photography. Douglass currently resides in Los Angeles, CA where he works as a commercial photographer and director.
---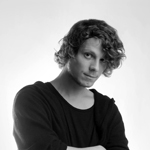 Dino Kužnik
Photographer and Graphic Designer. Experienced as a journalistic photographer and retoucher, he now mostly focuses on his personal body of work – a documentation of the American Landscape, whilst experimenting with different techniques.
---
Marioly Vazquez
Photographer and Stylist. Her work is known for its unique use of colour and whimsical styling. Textures, patterns and playful elements are used consistently in her work. Maria is known for her collaborations with creatives in many different fields and her numerous exhibitions. She has also made diverse campaigns for different brands and collaborated with different advertising agencies.
---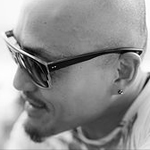 Tadashi Onishi
Photographer. A member of "VoidTokyo". Tadashi is the winner of TPD Book Award 2017 with the project "Lost in Shinjuku.
---
Angelo Cucchetto
Event Planner, Advertiser and Photo Promoter. He edited the communication part for four years of Photofestival Milan.
He taught for four years in a marketing course Photography at the IED in Milan.
He taught for five years in a marketing course Italian Photography Institute of Photography in Milan.
---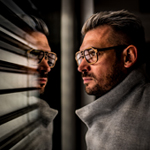 Miloš Nejezchleb
Photographer. He has only been focusing on conceptual photographic work for 3 years; however, he has already won several awards. He is the winner of Czech Press Photo contest, double absolute winner of the Nikon Calendar contest, a Silver Medallist of the Fine Art Photography Award in London and the Double Trierenberg Super Circuit Gold Medallist.
---
Rohit Vohra
Street Photographer. Rohit is one of Asia's most prominent street photographers, and is the co-founder and Editor-in-Chief APF magazine, a widely-respected publication dedicated to unearthing new and emerging street photography talent.
---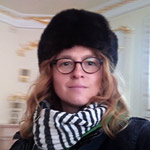 Ania Klosek
Documentaris & Street Photographer. Member of UN-POSED and BURN MY EYE collectives. She was awarded with prestigious Grand Press Photo Award. Klosek's works were featured at various street photography exhibitions such as Street Photography Now, Leica Street Photo, Miami Street Photography Festival, Brussels Street Photography Festival, EASTREET or Eyes on Main Street among the others. Her work has been published on various national and international magazines and websites.
---
Monika Bulaj
Photoreporter and Documentarist. She published as a freelance photographer and writer with La Repubblica, Corriere della Sera, GEO, National Geographic, The New York Times – Lens, TIME Lightbox, Courrier International, Al Jazeera, RevueXXI.
---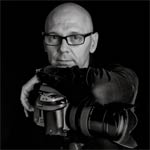 Pepe Castro
Photographer and Operations Director of DNG Photo Magazine. He is in the Urban Photo Awards since 2016.
---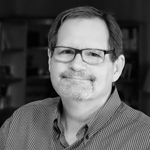 Bob Patterson
Founder and editor of Street photography magazine. "I love photography, street photography in particular. I love to view the work of other photographers and enjoy talking to them about their work and how they create. Street Photography Magazine is a vehicle to pull all of this together in one place where we can all learn and share".
---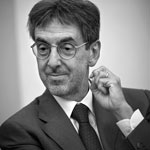 Fulvio Merlak
Cultural Operator. After having been a Director, Vice President and (since 2002) President of the "Italian Federation of Photographic Associations", in 2011 was named Honorary President of the Federation itself, and Director of the "Italian Center of Author Photography" of Bibbiena.
---
Grzegorz Kosmala
Founder, publisher, and editor-in-chief of  doc! photo magazine, a quarterly mook dedicated to contemporary documentary photography. In the jury of the Urban Photo Awards since 2014.
---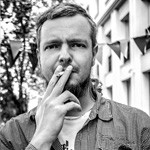 Adrian Mirgos
Photographer. His style is black and white, full of emotions. He is in the Urban Photo Award's jury since 2015
Felipe Abreu: Photographer, Videomaker and Editor of "Revista OLD" based in Los Angeles and São Paulo. A publication with the main goal of presenting new and talented photographers. He is in the Urban Photo Award's jury since 2015.
---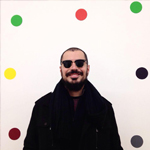 Felipe Abreu
Photographer, videomaker and editor of  Revista OLD based in Los Angeles and São Paulo.  A publication with the main goal of presenting new and talented photographers. Over the last five years we've made more than 55 issues and shown more than 150 portfolios.
---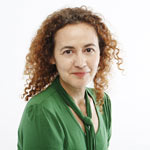 Olga de Frutos
For years she has worked in the third most read popular science magazine in Spain Quo. Currently she perform as picture editor of sports magazines: Men´s Health, Women´s Health and Runner´s World.
---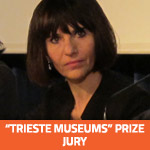 Claudia Colecchia
Head of the Photo Library and Library of the Civic Museums of History and Art of the Municipality of Trieste, he worked at the Ca 'Foscari University and IUAV of Venice, the International School of Advanced Studies of Trieste, the Superintendency for the artistic heritage of Friuli Venezia Giulia. He is a member of the directors of the Friuli Venezia Giulia Photo Network.
---
Laura Carlini Fanfogna
Alumna of the Getty Leadership Institute – Museum Management Institute, worked, among others, for the Italian Ministry of Foreign Affairs, the Ministry for Cultural Heritage, the European Commission, the Inter-American Development Bank, the World Bank Institute operating in Italy, Argentina, Egypt, Romania, United Kingdom, Serbia-Montenegro.